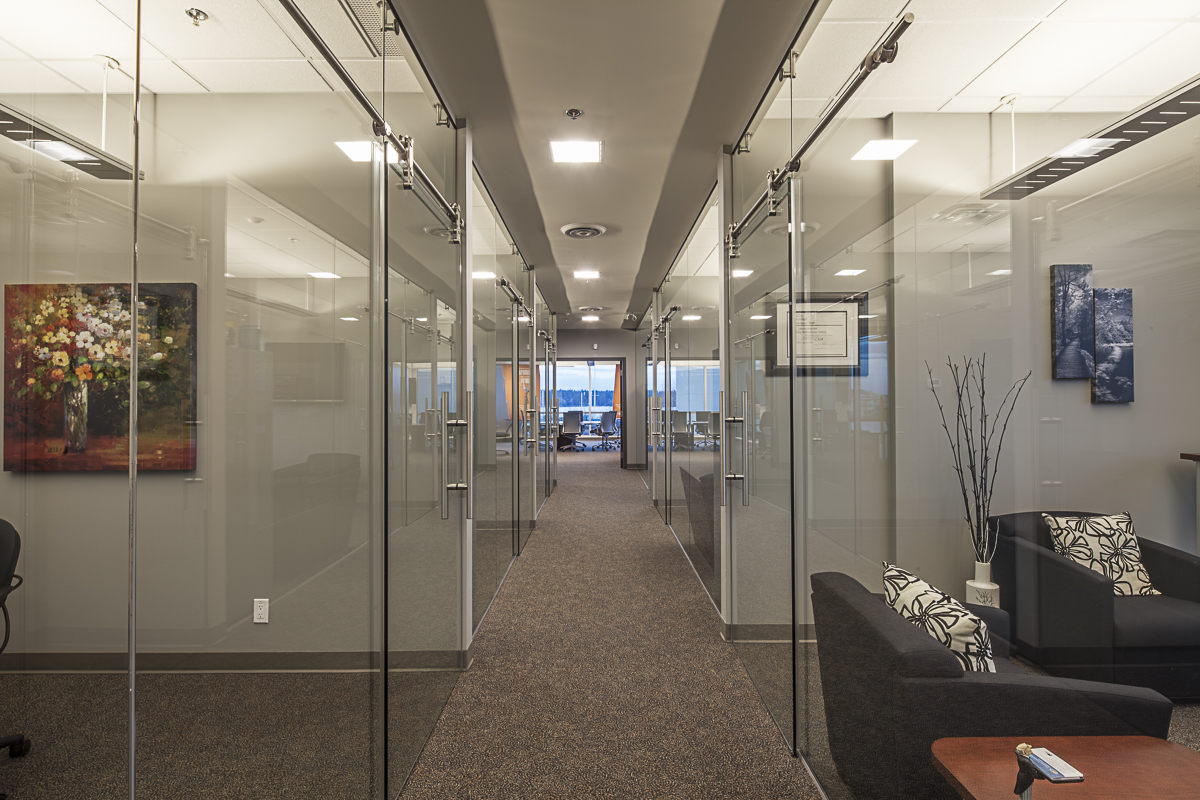 Contemporary glazed corridors bringing in natural daylight and view out.
View down glazed office corridor.
Conversion of double height lobby to upper floor administration reception area.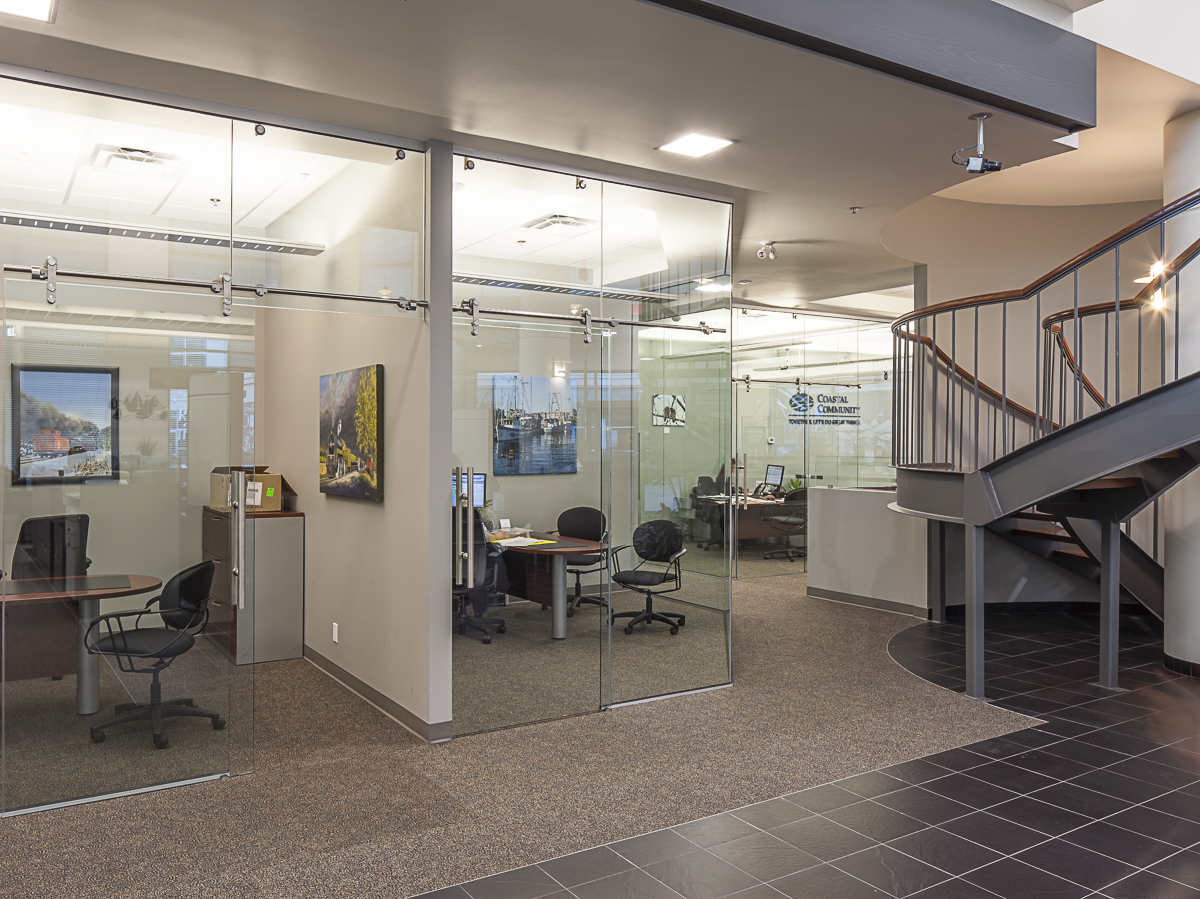 Consolidation and relocation of banking services within existing lobby.
European stainless steel sliding glass door hardware.
Coastal Community Credit Union
Extensive interior renovations to a former multi tenant office building to consolidate the existing Harbourfront Branch bank and new administration headquarters for Coastal Community Credit Union. Work completed over 6 phases while maintaining operations. Offices organized for improved relationships within and between human resources, finance, marketing, corporate administration, training rooms, lunch rooms, and executive board room. Retail banking, insurance and wealth management reorganized.
Offices feature recyclable carpet tiles, sliding glass door hardware to improve space efficiency, glazed walls and new furniture. Executive board room includes video conferencing, automated double blinds, and kitchenette. Open office spaces with modular furniture provide additional flexibility for future needs.
Green building features include exterior views and natural daylighting for interior spaces, LED and indirect lighting, improved hvac distribution, etc. for improved occupant comfort and productivity. Upgrades include improved security, data communication, fire separations, and new technologies such as video tellers.
Consultants:
Project Manager: Kel Koutecky/ Shane Gee
General Contractor: Dillon Joinery and Woodworking
Architect: Raymond de Beeld Architect
Structural: Herold Engineering
Mechancial: Des Design
Electrical: R.B. Engineering
Glazing: Budget Glass
Photography: Concept Photography