Exterior view from Wellington road of administration area and unheated warehouse for the storage and preparation of steel products.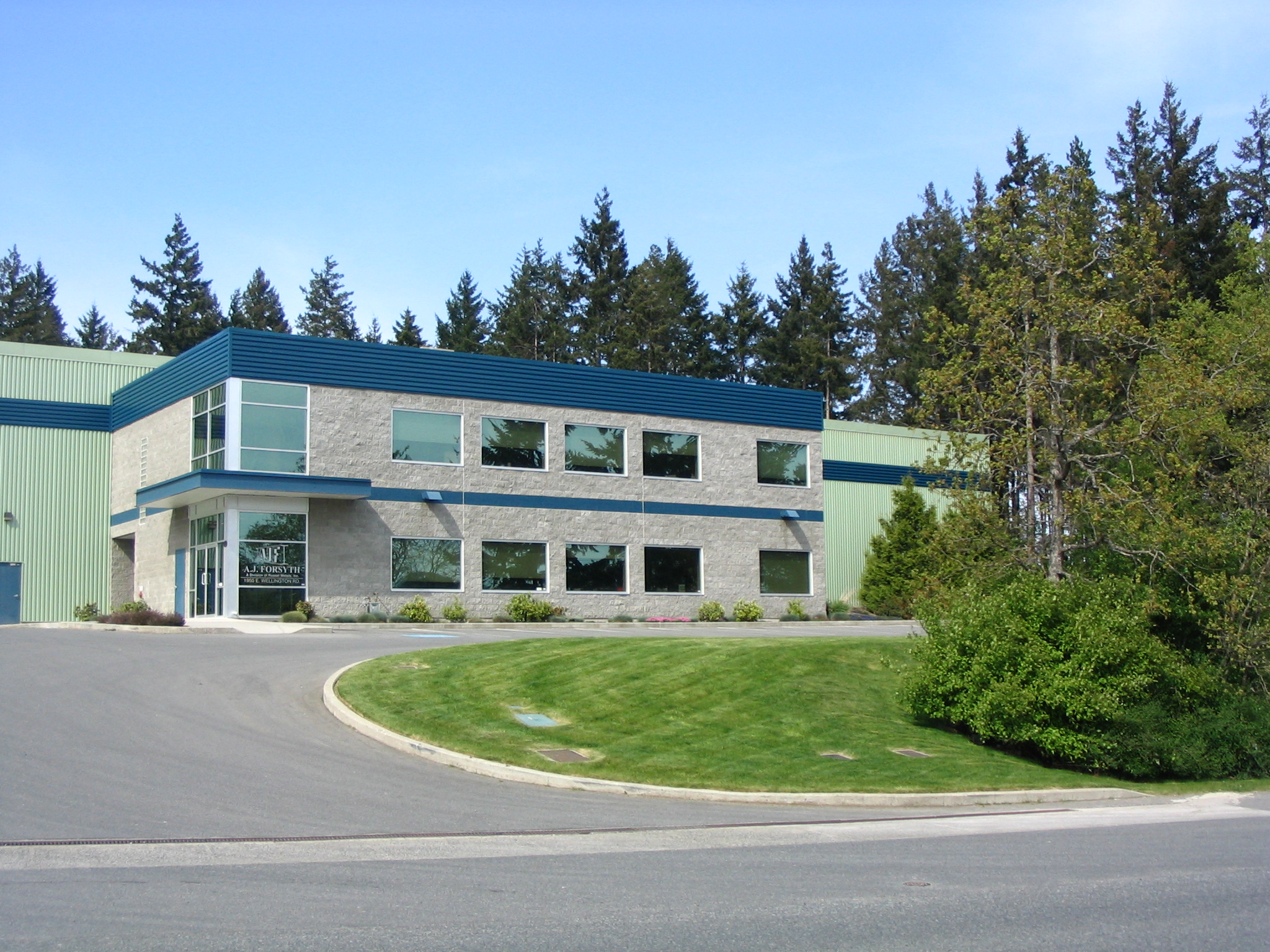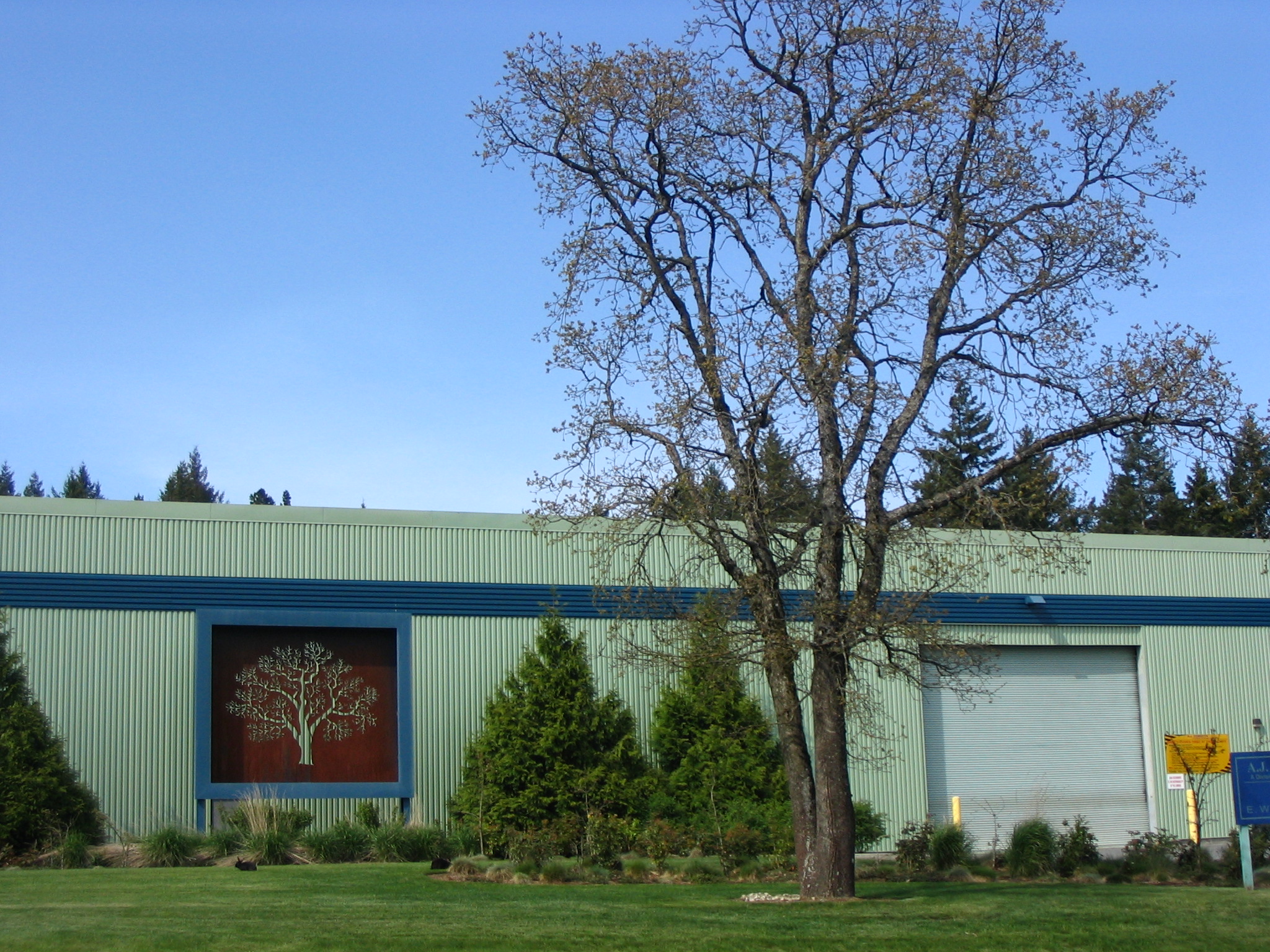 Decorative corten steel signage representing retained oak trees on site along Wellington Road and Nanaimo Parkway. When backlit at night against the corrugated metal cladding, the steel tree outline appears to move.
A.J. Forsyth Warehouse, Nanaimo
Warehouse, storage yard, and administration for steel products distributor. Building passively oriented on site screened from Nanaimo Parkway highway and across from single family residences. Front yard incorporates large residential like grassed area featuring artistic cutout steel signage showcasing warehouse products and services and echoing preserved oak trees on site.
2,800m2 (30,000 ft2)
Consultants
General Contractor: Aries Construction Management
Architect: Raymond de Beeld Architect
Landscape Architect: JPH Consultants