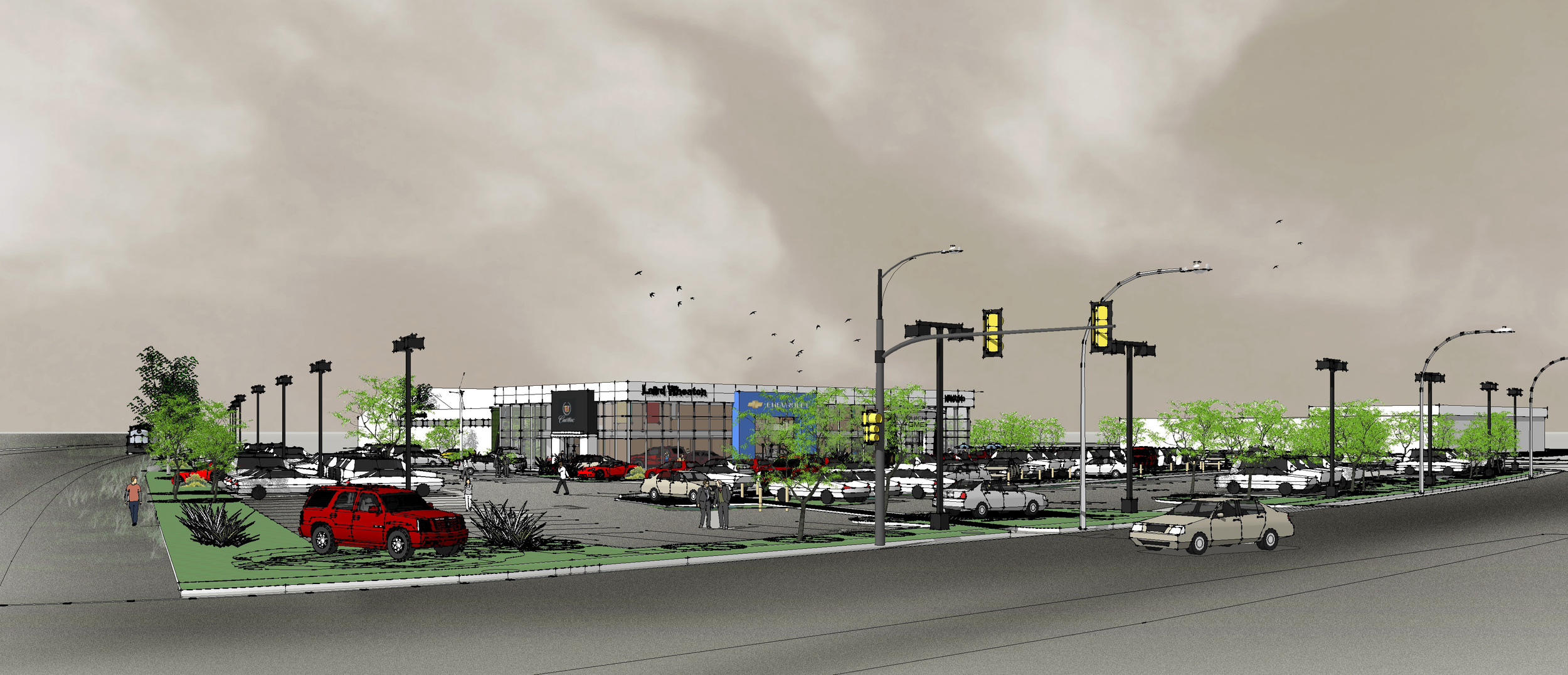 Laird Wheaton, Nanaimo
Replacement of an existing auto dealership with a more modern facility reflecting the rebirth of General Motors and its emphasis on environmentally friendly automobiles. Standard corporate image requirements are blended with a Pacific Northwest theme including natural daylighting, wood elements, natural stone, native plants, and connection to the landscape.
Features:
Roof water scupper and rain garden (with water recirculation pump for visual and acoustical effects).
Green wall with climbing virgina creeper (full wall coverage when mature).
Elevated vehicle display 'eco docks' constructed from recycled wood timbers from demolished 'barn' buildings on site.
Energy efficient lighting/ controls/ HVAC equipment for shop, showroom, and administration. According to energy model, 27% annual energy savings above ASHRAE 90.1 (2004) energy standards.
Bio swale storm water management and west coast landscaping.
Consultants:
General Contractor: Island West Coast Developments
Architect: Raymond de Beeld Architect
Structural: Herold Engineering
Mechanical: Rocky Point Engineering/ Des Design
Electrical: R.B. Engineering
Civil: Newcastle Engineering
Landscape: Victoria Drakeford Landscape Architect
Geotech: Lewkowich Engineering
Code Equivalency: GHL Consultants