Parksville Mixed Use Main Entry
Island Highway View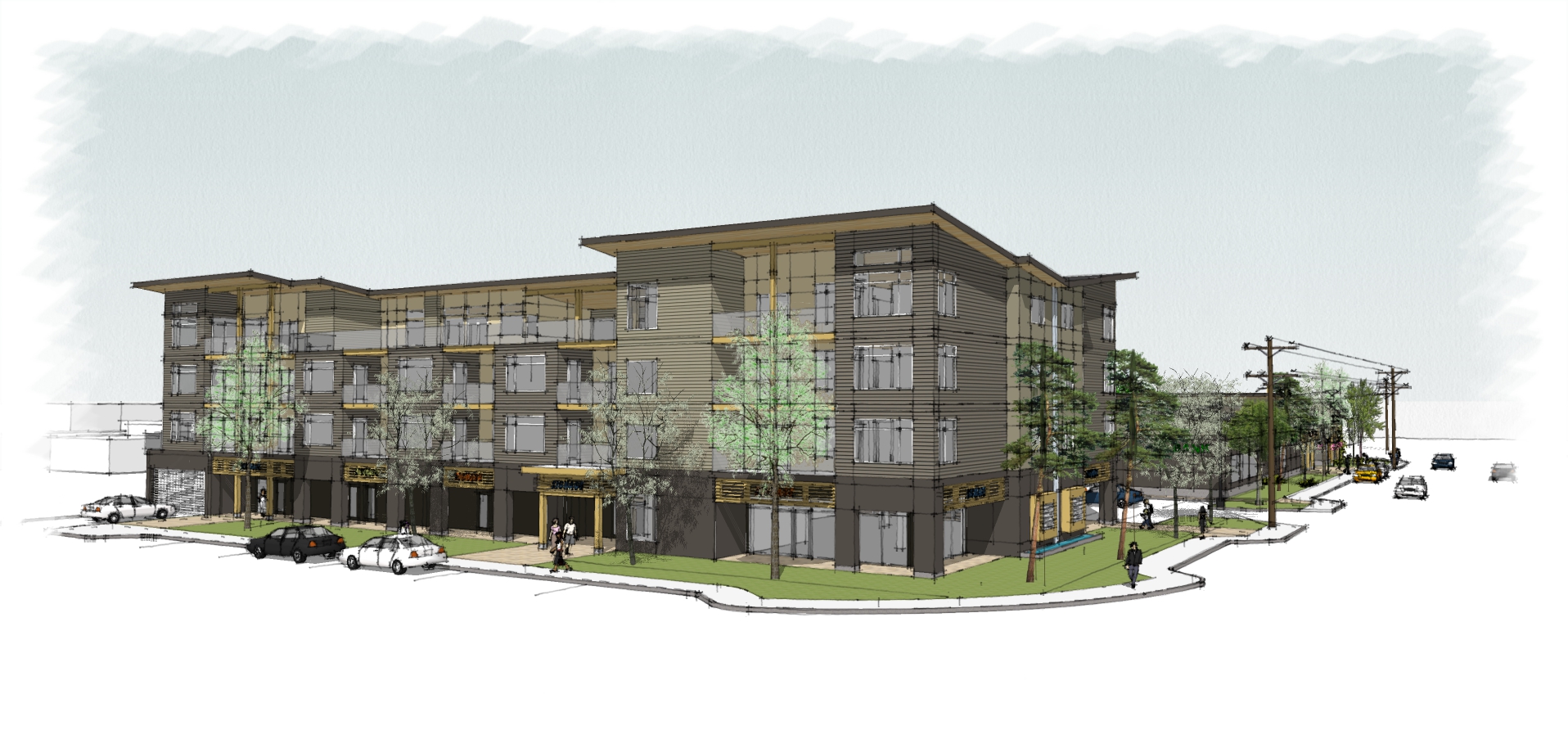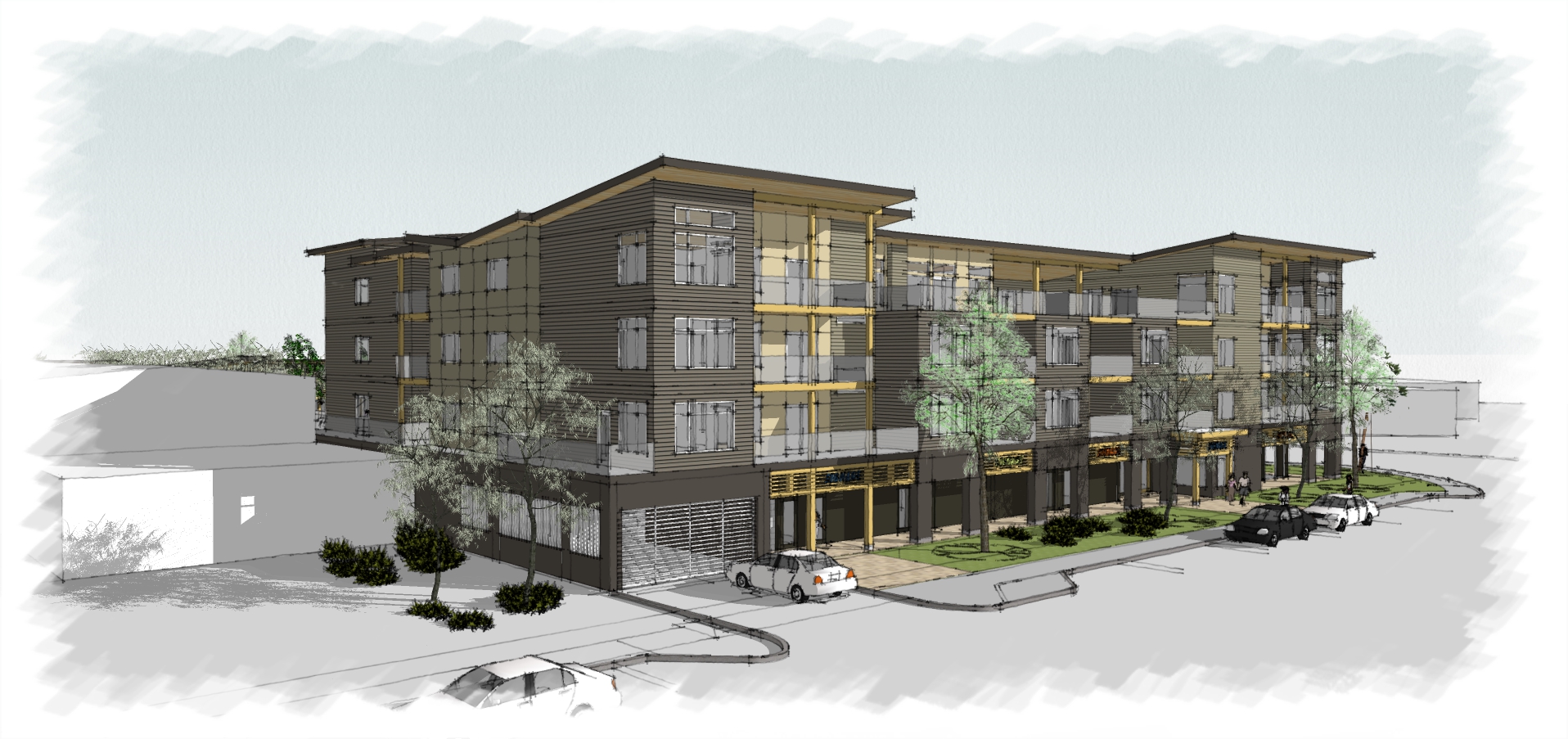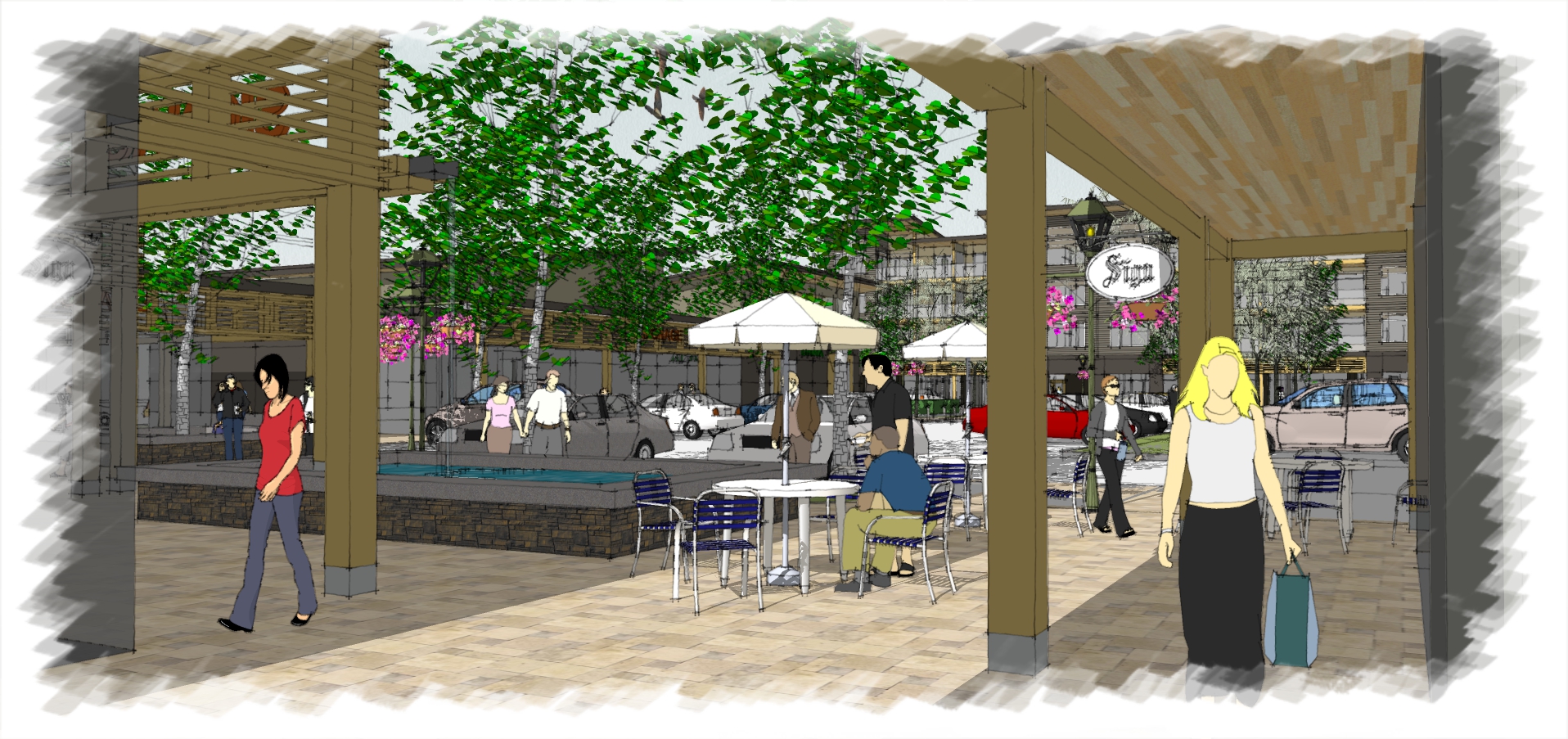 Parksville Mixed Use, Parksville
A small scaled urban village of buildings centered around a sunny public pedestrian oriented open space.
Opportunity to integrate with adjacent lots to the west in any future redevelopment.
Development oriented inward to promote a better pedestrian environment sheltered from street noise, safety concerns, solar orientation for buildings and outdoor areas, convenience to parking, and provide a sense of community amongst suites.
Residential component oriented to south end of property to take advantage of solar orientation, views of farmland/ Mt. Arrowsmith, acoustical distance from highway, etc.
Commercial retail units with single entry orientation for security and back of store requirements. Commercial frontage along a busy road without parking or heavy pedestrian traffic, located opposite to parking is typically unsuccessful for business security, staffing, customer confusion and often visually problematic to correct later. Commercial retail units split into three building masses for building code advantage, permit intrigue to common outdoor spaces and provide multiple convenient pedestrian access points.
Consultants
Project Manager: Island West Coast Developments
Architect: Raymond de Beeld Architect
Landscape Architect: Victoria Drakeford Landscape Architect
Civil: Koers Engineering
Traffic: Boulevard Transportation
General Contractor: Island West Coast Developments