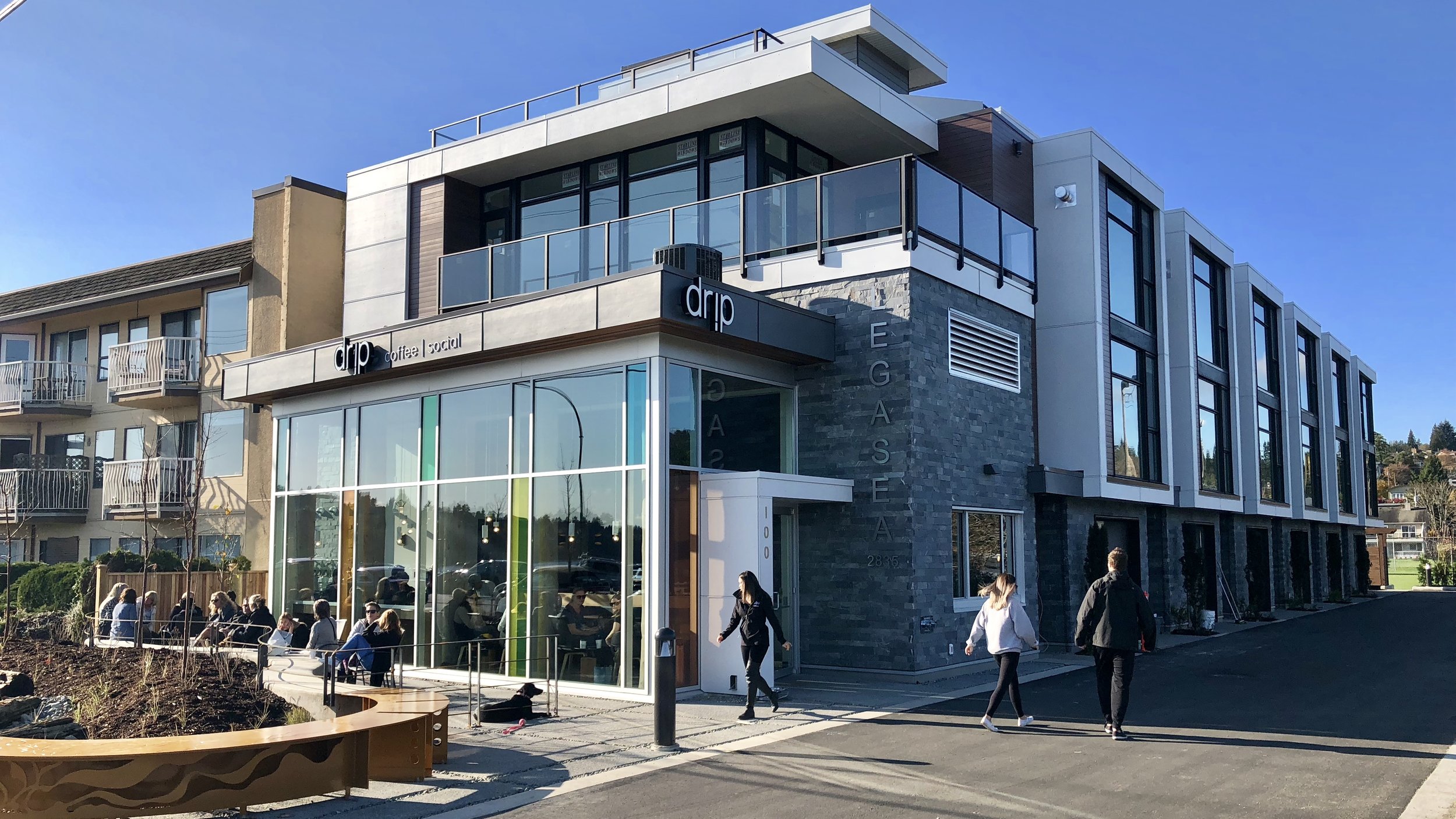 Legasea Townhouses, Nanaimo
Six townhouses and coffee shop in Departure Bay, Nanaimo. Units feature lightwell/ thermal chimney stairway/ elevator, roof decks with views to parks and ocean, and oversized tandem garage/ sports storage. Roof decks designed for hot tubs and fire pits. Coffee shop features beach log structure and coloured 'beach glass' window accents. Outdoor plaza features permeable surface and backlit concrete/ steel public art bench/ bike rack. Project sustainability features such as rain water collection & irrigation, storm water management, green roofs, green walls/ trellises, natural daylighting, energy efficient mechanical systems. Raft slab foundation system used to avoid archaeological disturbance below. City of Nanaimo Tier 1 and 2 bonus density features. Rainwater collection/ cistern/ rain garden. Non potable landscape irrigation. Permeable surfaces such as landscaping, patio, pathways, raised planters, and green roof.
Architect: Raymond de Beeld Architect Inc.
Structural: Herold Engineering
Mechanical: Avalon Mechanical
Electrical: RB Engineering
Civil: Herold Engineering
Geotech: Lewkowich Engineering
Building Envelope: Herold Engineering
Interior Design: Ivory Design Company
Archaeology: Golder Associates
Landscape Architect: Victoria Drakeford Landscape Architect
General Contractor: Westmark Construction